Leonard Cohen's song, The Anthem, resonates with me. And for good reason. Apart altogether for the musical genius of its composition and its delivery, the lyrics speak a profound message. There is a 'crack' in everything, in everyone, in every situation. Life is far from perfect. Vulnerability marks us all. But that's where the light gets in.
For about six hours last week I had the privilege of spending time with people involved in the McGuire Programme. It is an inspirational programme, loosely based on the therapeutic psychology of twelve-steps programmes, that accompanies people who stammer on a challenging journey.  It is about learning to accept, manage and befriend speech hesitation. The results, from what I have seen, are transformative and empowering.
Many of the people I met were teens and young people. I was particularly struck by their courage and resilience.  Their lives  clearly are impacted by the social challenges involved in stammering. The Oscar-winning Irish short film, Stutterer, has drawn attention to this.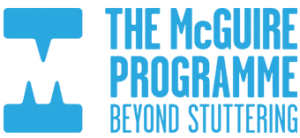 Last week, I met young Irish teens brimming with vitality, courage and old-fashioned goodness who, with strong parental support, are willing to begin the McGuire journey,. They will succeed. Of that I have no doubt. And along the way they will learn life-affirming truths that will stand to them in their lives and relationships.
Neither God nor religion is part of the McGuire Programme. Nor should they be. But the messages it communicates are, like Cohen's song, profoundly spiritual, in the affirmation of our fundamental humanity and dignity as persons. The volunteers, all McGuire Programme graduates, who give generously of their time are themselves imbued with hard-learned lessons about the value, potential and sacredness of each person's life. Nothing could be more Christian or more human than this.
I could not help contrast this experience with reading in one of the Sunday newspapers about the surge in uptake of teen post-Leaving Certificate holidays to Spanish sun resorts where drink, drugs and hedonistic sex are the main attractions. Such vacations are also parent-supported, funded as they are, as the article stated, by the 'bank of mum and dad'. Nothing life-affirming there. Few life lessons learned. Just an assertion of the life-denying mantra that 'we can have it all'.
Just this past week I heard of young migrant child from Guatemala in an Irish primary school classroom whose accent was mimicked in a hurtful way by her young Irish classmates. The school, in question, was located in a well-off Dublin suburb. We pride ourselves these days on our full-on espousal of the liberal value of tolerance, especially in regard to our 'whatever' attitude to moral behaviour. But where are we teaching and learning the higher values of respect for life, respect for human potential, the courage to live fully as spiritual human beings, the willingness to reach out help vulnerable members of our societies?
Leonard Cohen and the McGguire Programme could teach us a lot about these things.